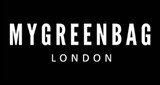 London, UK
Get 20% off with code SALE20 at checkout. My Green Bag brings together the best of London Street style...
How to be stylish during the World Cup
Summer 2014 will be markd by the World Cup in Brazil.
No matter which team you support, you are proud to wear its colours and it's the most important.
However, supporting your country doesn't mean wearing XXL tee shirts and ridiculous hats.
It is absolutely possible to be stylish during this great event. At the stadium, in a pub or at home with friends, it's easy to be a supporter and to keep your dignity at the same time.
Let's see some examples of supporter outfits:
Bucolic style combine with the Large Leather Saddle Bag for England supporters:

Acidulous colors with the Infantry Rucksack for Brazil supporters:

Pastel blue and white outfit matched with the Large Leather Saddle Bag for Argentina supporters:

Retro Italian style plus The Gulliver's Backpack Green for Italy supporters:

Warm colours with The Mini Carpet Rucksack for Spain supporters:

Classical and minimalist style combined with The Gulliver's Backpack Red for France supporters:

And you, which team are you supporting ?
MGB xx