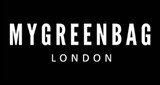 London, UK
Get 20% off with code SALE20 at checkout. My Green Bag brings together the best of London Street style...
Introducing New Styles!
With the New Year comes brand new bags!
Introducing the Doctor Bag, The Urban Hip Satchel, The Urban Backpack and The Coco Wedge Backpack.
What better way to kick of the new year than with a brand new bag!
All designed with a vintage influence, these hand polished, hand stitched leather bags are soon to be added to our online shop but you can get them now on our ASOS Marketplace store.
MGB xx