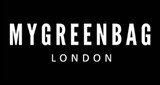 London, UK
Get 20% off with code SALE20 at checkout. My Green Bag brings together the best of London Street style...
Revival of the Backpack
It's the revival of the 90's style. With tartan prints and mini backpacks making a comeback and
taking over the street style, we can't help but remember Cher from Clueless sporting her Tartan
mini skirts and mini backpacks.

Clueless (1995)
Stylecarrot.com & myfashiontricks.blogspot.co.uk
If the nostalgia is hitting you why not grab your own mini backpack at My Green Bag !
MGB xx