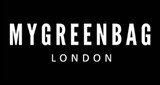 London, UK
Get 20% off with code SALE20 at checkout. My Green Bag brings together the best of London Street style...
London Fashion Week 2014 review!
London fashion week is ending and it is time for MGB to highlight the best shows which actually gave us shivers (or something like that…)
The first outstanding show occurred when Cara Delevingne presented her first collection of bags she designed in collaboration with Mulberry. The model appeared in the centre stage on the catwalk with simple white dress and flanked by a pair of red-haired male models.
The polyvalent and fascinating Cara showed us once again the extent of her imagination and talent. We are not sure she can fill the one page CV anymore…

source: Dailymail
Despite Mulberry's show, all eyes were on Topshop Unique, with the presence of Kate Moss and Anna Wintour at the first row.
There was a safety-pin motif going on, a pleasant teal and orange section, some animalesque tattoos," zipped jersey/faux fur sweatshirts, and plenty of tricksy tunic coats with more slash than a Guns & Roses boxed set" said Isidore Montag from the Telegraph. Surprises still surprises….


source: Telegraph
Take a huge breath of fashion folks, be inspired!
MGBxxxx