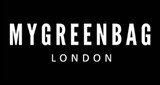 London, UK
Get 20% off with code SALE20 at checkout. My Green Bag brings together the best of London Street style...
REVIEW: Bag trends at #LFW
Now that LFW it's over we want to do a little review of the handbag trends we have seen before and after the catwalks. In every corner of the Somerset House there was someone with a rucksack. And that's the point, because we all agree that sneakers are the new fashion hit but what if the same trend phenomenon that has happened with trainers it may happen with rucksacks? What do you think? Are the backpacks the new street style trend?
Here you have the top 5 bag trends during the LFW and our relation with some of our bags.
View the entire post for more fashion that we scouted on our website blog: http://bit.ly/1fhcpth
MGB xx