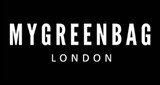 London, UK
Get 20% off with code SALE20 at checkout. My Green Bag brings together the best of London Street style...
London Street Style 19th Feb 2014
Hi Folks ! My Green Bag has been outside in Shoreditch, London, to look for some stunning outfits ! We found lots of Street styles that we loved. Thank you to our lovely models that gave us their time for this quick photo shoot. Let's begin !
She's wearing a dark crop top with a black cardigan on it. It matched perfectly with her light blue high-waisted jegging and her electric pnik and grey sneakers. He's wearing a V-neck white t-shirt with a brown collar that matched perfectly with his light brown jacket. To complete, his suede black shoes enhance his outfit by add a chic touch. Thank you for your time and sharing your outfits !
The next Street fashion outfit that we liked is a pretty girl that is wearing a black outfit and had threw on a grey dark coat. We especially loved her black sandal. Her little bag makes her look more chic. Thank you for sharing your lovely outfit with us !
Just like a model with this pair of sunglasses ! Haha. We absolutely loved his outfit. He's wearing a square-pattern shirt with a black leather jacket and a black pair of jeans. His brown brogue shoes adds a chic touch on his outfit. This huge knit light brown scarf is something essential for this season. Thank you for sharing your stunning outfit with us !
This is our last couple of the day ! We think that this couple is totally vintage, as we love !
The man is wearing a blue square-pattern shirt that reminds the detail of his hem on his jeans. His blue jacket with the strip as a detail reminds this vintage mood.
For the woman, her outfit has the red mood, right ? We loved her red and white strip top that reminds her red buttons on her cardigan and her red Converse !
Thank you again for sharing this vintage outfits !
Read teh full blog post on our website: http://mygreenbag.co.uk/my-green-blog.php
MGB xx