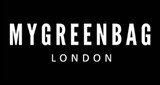 London, UK
Get 20% off with code SALE20 at checkout. My Green Bag brings together the best of London Street style...
More new bags! And we have been out shooting again!
Because it is very important to keep up to the trend with seasons, My Green Bag is not only following it but being one of the designers to create new craze. We have been constantly innovating and improving our designs and materials following our customers needs and requests. There is something new in our store every month. Here our a couple of the latest designs that we have been shooting yesterday. Cant wait to put them up on our boutique this coming week!
They are currently limited editions. If you have any requests or or want to pre-book one for yourself, just drop us a message!
MGBxx