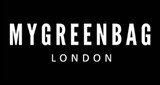 London, UK
Get 20% off with code SALE20 at checkout. My Green Bag brings together the best of London Street style...
More Summer Essentials
As the heatwave is approaching we are all sweating like olympic marathoners, there is still a way to looks trendy and fab while being practical :)
Do not forget to carry a bottle of water and the sun cream as well as the watermelon slice that you are fancying right now.
In this post we have selected a couple of our small rucksacks that are perfect for the summer if you dont need to carry all your wardrobe with you.
1) Tan Mini Rucksack/ Coco Mini Rucksack
2) Small Brown Leather Rucksack:
Slightly bigger than the mini rucksack, it is made for people who need to carry that a little extra bits! Amazingly hand made with eye catching stitching details and an unique complexion, this rucksack a true temptation!
Keep up to date with more summer essentials to be posted soon. Browse our boutique for more designs!
MGBxx