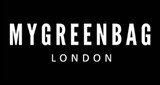 London, UK
Get 20% off with code SALE20 at checkout. My Green Bag brings together the best of London Street style...
More choices of bags for your outfits this week!
This weather is amazing isn't it! Honestly how often does London get so hot! We have selected a few must have practical bags from our boutique to carry your essentials while going out and look super trendy with minimalistic accessories!
From a wide range of colours and sizes you can't go wrong with one of our fabulous leather saddle bags. Check out our Satchel Section for all the choices!
One of our most favourite, The Doctor Bag is an absolute unique design and practical for all purposes!

This amazing backpack has already proved to be a HOT choice for the summer. Get the boho chic look or use it for the casual day outs, this rucksack will definitely turn some heads on the street. Check out all our other over thirty designs of rucksacks and backpack on our boutique!
MGBxx