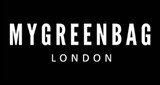 London, UK
Get 20% off with code SALE20 at checkout. My Green Bag brings together the best of London Street style...
Free Delivery for all of the UK!
Yes you heard it right! We are now shipping for free for all UK orders! This is our way of saying Thank You for being with us for so long and for your support behind our growth!
So choose from your favourite rucksacks, satchels, saddle bags and anything that you fancy from our shop! We will ship it off to you for free. And for international buyers, don't feel left out! We have taken almost 20% off our shipping prices for all non-UK destinations as well!
Enjoy shopping at My Green Bag!
MGBxx