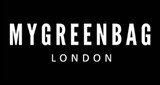 London, UK
Get 20% off with code SALE20 at checkout. My Green Bag brings together the best of London Street style...
More summer collections in our boutique!
We have been out again shooting our latest summer collection that has just arrived! Aren't we all loving the weather! Amongst the new designs are these cute clutches! Can be carried both on the shoulders or like a hand clutch.
These bags are made of great quality soft cow leather, with smooth fabric lining and zipped pockets both on the frong and back. The brass front clasp gives them the perfect trendy look.
Available in both Tan and Chocolate Brown colours. Visit our boutique to check out all the features. More summer collection to be uploaded this week. So stay tuned!
MGBxx