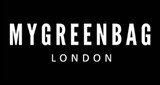 London, UK
Get 20% off with code SALE20 at checkout. My Green Bag brings together the best of London Street style...
New bags in our Summer/ Autumn collection
Even though the official summer in UK is to last until mid September, the weather is starting to change. So we have brought in some new designs suitable for both seasons.
These new medium and small size backpacks are made to expand the range of our best sellers, giving you more choices of colours, designs and patterns.
These clutch bags were made to expand our variety and add practicality over the other clutch bags available online. These clutch bags are made of great quality soft cow leather with smooth lining, separate zipped pockets and an adjustable shoulder strap which can be removed or put on according to your style. Comes in both small and medium sizes.
We will be uploading more new designs throughout the month. So stay tuned and send us your feedback :)
MGBxx