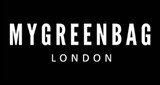 London, UK
Get 20% off with code SALE20 at checkout. My Green Bag brings together the best of London Street style...
My Green Bag goes to the London Fashion Week 2015
This week at My Green Bag, we went to the London Fashion Week!
We focussed ourselves on the International Fashion Showcase, a showroom where designers of all around the world came to show their amazing creations.
In today's blog we featured two of those designers:
This gorgeous dress is from a Tanzanian woman usually used to design bride dresses who had to imagine a few ready-to-wear designs for the exhibition, she told us about her inspirations and her creating process.
This lovely guy from the Philippines creates impressive futuristic designs. He told us how important recycling was for him and his country and how he managed to create amazing outfits with recycled fabrics.
Stay Trendy,
MGB xx