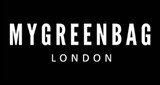 London, UK
Get 20% off with code SALE20 at checkout. My Green Bag brings together the best of London Street style...
My Green Bag Head into Town!
The other week some of team from My Green Bag stepped out of the office onto the streets of London in search of some stylish Londoners to try on and take pictures with our newest Autumn/Winter collection. Below are some of the best pictures that we took from around town:
Walking through Leicester Square the team stopped this lovely young lady to pose with one of our black rucksacks. This rucksack is great to take around with you; with a snake skin design add urban chic to any outfit and fit all your precious belongings!
We LOVED this young lady's outfit. This small dark brown leather satchel looks great with her outfit and because of its simple design and dark colour it'll look great with yours too!
At one of London's most visited landmarks, 'Big Ben', we found a friendly Londoner with great London street style to pose with one of our newest satchels. Add boho chic with this cute and wacky suede satchel. It's all about DETAILS this season people and with this quirky , eye-catching bag you're sure to be in with this particular trend.
And finally…
We stopped this stylish young lady near the London Eye and asked her to pose with one of My Green Bags newest leather satchels and she looked great! Very Made In Chelsea!
MGBxx