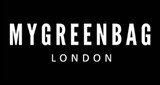 London, UK
Get 20% off with code SALE20 at checkout. My Green Bag brings together the best of London Street style...
New Week New Style
A new has started! so we have been making our selection of bags for this week to compliment your outfits. This week is predicted to be mostly sunny in London with only a little rainfall tomorrow. So a perfect companion will be a leather rucksack, something that is easy to carry on your shoulders and does not get wet, keeping your belongings dry and safe.
Our holdalls are also perfect for this week if you are the type who needs a lot of things to carry, at the same time being super trendy!
This newly modified vintage style leather tote is also our favourite for a mixture of casual and classy look, something which is also very practical and spacious.
Check out our boutique for more designs. We have over 90 collection of amazing leather bags! Let us know what is your favourite.
MGBxx