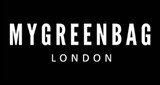 London, UK
Get 20% off with code SALE20 at checkout. My Green Bag brings together the best of London Street style...
Wear it with style!
At My Green Bag we can not stop talking about bags! we can be quite fanatic when it comes to our ever popular rucksacks and satchels. Some of us literally have a different bag to wear for each of of the week. A little crazy, huh? Well what can we do when we are surrounded by so many amazing designs! Find out for yourslef!
Who wouldn't love to have the bright coloured Gulliver's Backpack , original, stylish and practical at the same time. Available in Green, Red, Black and White. And how about the Carpet Print Rucksack , a design that we needed to reproduce twice this season because of its popularity! Available Natural White, Black, Tan and Chocolate Brown. The cute Mini Rucksacks has been flying around all over the world. From USA to Indonesia it has stolen many hearts!
Fancy something totally hipster and cool? Get one of our Aviator Backpacks available in Red, Natural White, Maroon, Green, Blue and Black.
If these aren't enough take a look at our boutique with over 90 collections and 40 rucksack designs, you will never run out of a choice!
MGBxx