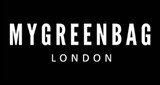 London, UK
Get 20% off with code SALE20 at checkout. My Green Bag brings together the best of London Street style...
Black & White
On the last May 5th, Rihana, Cara, Victoria, Beyonce, Blake, Gisele, Katie, Emma and others were all there. This year, the party was inspired by Charles James a famous creator of the 20th century.
The Met Gala is one of the most glamour event of the year, organized by Anna Wintour, the event attract every year the most fashion and famous celebrity of the moment.
In the total respect of the theme, many stars had adopted a sexy black&white style:
The French actress Marion Cotillard
Victoria and David Beckham
Beyonce and Jay Z
And Others
Remember that the characteristic of a black & white outfit is to be timeless: you can't be "has been" while wearing a white shirt or a black little dress! Furthermore, it is very easy to dream up a class clothing with simple black and white clothes; Here is a selection of casual Black and white outfits which can perfectly match with our black leather bags :
The everyday outfit: a white shirt and black skinny pants, perfectly wearable with a pair of heels or derbies. You can combine this faultless outfit with The Gulliver's Backpack
If you are not inspired for tonight party, a black long skirt with a loose white tee shirt and The Crocodile Square would perfectly fit
Get prepared for summer with a black and white swimsuit and The Vintage Cowide Tote !
White slim pants and leather jacket combined with The Crocodile Printed Tote Bag will give you a nice Rock&Roll look
Take care
MGB xx