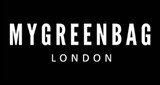 London, UK
Get 20% off with code SALE20 at checkout. My Green Bag brings together the best of London Street style...
Renew trend alert: Tropical

Pineapples, bananas, watermelons, palms, parrots… they are not only summer keywords they are also some of the main characters of this fantastic and renewed trend. I don't know if it's because I am a mediterranean girl and I am not getting used to be at 13 degrees on May, but I really love tropical prints. Actually I think I will start wearing them, even though it has yet to be under my winter coat. Definitely yes, it is going to be my way to say: hello summer, I am ready. You can come now! Please? I know you will tell me that I am in London, that what I was expecting? I know that but come on I don't ask to reach +25 degrees, I will be so so happy with just +19…
Anyway, be prepared and be water pinneapple my friend, at least for this summer.

Find the Classic Leather Satchel here .

Find The Office Brief Case here .

FindThe Cube Bag here .

Find Suede Boho Bag here .

Find Small Leather Saddle Bag here .
Have a nice day!
MGB xx
*All pictures from Pinterest.