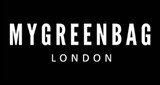 London, UK
Get 20% off with code SALE20 at checkout. My Green Bag brings together the best of London Street style...
Shoreditch Street Style
Over the weekend we went on fashion patrol, here are some of the beautiful people we snapped! Tell us what you think of the brick lane style!
As pointed out by the British Vogue, our umbrella's will be this week's essential accessory, so what are you guys be wearing this week?