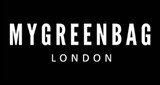 London, UK
Get 20% off with code SALE20 at checkout. My Green Bag brings together the best of London Street style...
St Patrick's Green Day!
I am Laura, an intern at My Green Bag. I am from Spain and there is no St Patrick's tradition so I am still in my way to discover the story of this celebration. But what I know is that obviously green is the colour of the day and that you are supposed to wear green clothes if you don't want to be pinched (note that I learned this during my daily American class while watching The Simpsons haha). So as a good self-taught girl I am, I decided to do some wiki-research to know what is exactly going on with the 17th of March. Just in case there is someone like me I made a list of the things you must know of this Irish day:
1. St. Patrick wasn't Irish. Patrick's parents were Roman citizens living in modern-day England.
2. St. Patrick used the shamrock to preach about the trinity.
3. Patrick's colour is blue. Green was associated with the country later, presumably because of the greenness of the countryside.
4. There are more Irish in the USA than Ireland. Actually St. Patrick's Day parades started in the US.
Here are some pictures of how world is celebrating this day:

The "greened" Sphinx and Pyramids, Egypt.

London Eye, London (UK).

Chicago river, USA.
Green is an amazing colour even for your clothes and accessories. Try to wear it on necklaces, shoes and BAGS and you will see how your outfits look bright, natural and colourful.
Here you have some examples:

The Gulliver's Backpack here .

Small Leather Saddle Bag here .
MGBxx