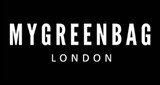 London, UK
Get 20% off with code SALE20 at checkout. My Green Bag brings together the best of London Street style...
How can you match a backpack with your outfit ?
These days, all around London, we can see everywhere lot of different kind of backpacks. But still, is it that easy to match with your outfit ?
Some people may say that a handbag will be easier to carry while others will prefer to add more originality with something different in their outfit. There you have the backpack. Also called Rucksack, knapsack, packsack or pack, it was originally to carry heavy sort of belongings. Sometimes you can see some huge and enormous backpacks that are not that fashionable due to the place it takes on your outfit. That's why fashion industries tried to offer a huge range of stylish backpack in order to carry a backpack in a new way.
As we always wish the best for our customers, we will give you some tips to how match your backpack with your outfit.
Small Brown Leather Rucksack (more info)

Here you have the Small Brown Leather Rucksack (more info). This dark chocolate color associated with a leather material is really easy to match with your outfits, especially if you are the kind of person that wear a plain color outfit. Here you have a plain black outfit, that highlights your Small Brown Leather Rucksack. To not having a too boring outfit with a monotone color, a black leather jacket could be a good option since it allow a boost in your outfit. First option that every one can afford ! You can even wear any big print with this rucksack. It could add a vivid touch in your outfits!
Brown Leather and Aztec Print Rucksack (more info)*


The second option that we would like to talk about is this stunning Brown Leather and Aztec Print Rucksack ! (more info). This rucksack has a soft brown leather associated with an Aztec print fabric. This pattern is the original touch of this rucksack ! Some people will say that it will be more difficult to match with outfits, but let's talk about this. As you can see on the photo, the model is wearing something light, with a white top and a soft blue high-waisted short, perfect for a warm day ! Or even to hang out with friends by staying quite simple and casual. This outfit highlights the Brown Leather and Aztec Print rucksack by its simplicity. Then here you have got your original touch on your outfit ! No need to wear only one color to match with this rucksack. Try to match this bag with colors already on the bag or soft tops prints. Avoid too many prints tops or pants, because the Aztec print is not that easy too match with other prints. This rucksack exists in 2 other shades : Black and Natural Leather !
Cowhide rucksack (more info)*

Let's move on for a more sophisticate rucksack! The Cowhide rucksack (more info) made from genuine cowhide and leather only for you ! This bag has 2 colors that can match with the same color on your outfit. You can also add a third color in your outfit in order to break this monotone mood. Why not add a jean jacket or something more soft with a gray wool cardigan ? We've got both on this model to show you how it can match together ! Of course you can choose any other colors to match with it. Even though there is no link with the pattern of the bag, that will be totally fine. Try to avoid a numerous numbers of print tops or pants, because this rucksack has already a big pattern that can't be associate easily with other prints.Find other shades HERE!
Aviator Backpack (more info)*

Looking for something both fashionable and efficient for carrying your belongings ? My Green Bag has what you are looking for ! The Aviator Backpack (more info), is made from organic jute with a pocket in a front. We always need a efficient pocket in our bag in order to put all of little goodies in their. This bag is for both men and women. The particularity of this bag is that the color are pretty colorful. You can play easily with colors or materials in your outfit to match with this rucksack. We also have this bag in different colors : Oxblood, Black, Blue, Green, Snow white or even Orange ! So don't be shy to express yourself with lots of colors in your outfit ! This bag could be wear in a casual way but also a little bit more classy if you add leather or velvet for example. Try to avoid a too oversize outfit, because this rucksack will makes your outfit a little bit oversize already.
The Gulliver's Backpack (more info)*