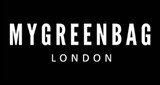 London, UK
Get 20% off with code SALE20 at checkout. My Green Bag brings together the best of London Street style...
The little summer dress
It is probably your favourite outfit, the one which makes you the happiest when you wear it the first time of the year, I am of course talking about your favourite summer dress.
This little summer dress is the must-have of your dressing. Black, flowered, lace, patterned or sexy, this outfit can be wore all the summer long and for all occasion from the beach to the club.
The other pleasure of wearing this kind of dress is the infinite possibilities to accessorize it: pieces of jewellery, sandals, foulard, headbands, hats and of course bag.
For the very next summer, the trend is concentrated on pastel colours and graphic design; however, do not ignore flower and tropical prints, vintage cuts or black tints!
Here are some ideas and ways to wear your little summer dress accessorized with cool bags :
Find the Small Brown Leather Rucksack here
Find the Mini Carper Rucksack here
Find the Aviator Backpack here
Find the Leather Saddle Bag here
Find the Classic Leather Satchel here
So, which style would you adopt this summer?
MGB xx