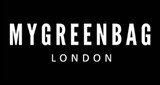 London, UK
Get 20% off with code SALE20 at checkout. My Green Bag brings together the best of London Street style...
The amazing return of dungarees

You had probably hated it if you were a child during the 90's and your mother had forced you to wear it too many times. This bad memory I am talking about is the famous dungarees! And guess what? We are currently assisting to its unexpected come back.
This emblem of the 90's has already been reappearing on catwalks and more and more stars are seizing it. As you could understand, dungarees must find a place in your dressing this summer.
Hopefully for you, you will be able to choose your favourite among a large choice of styles:
The first dungarees which came in our mind are the denim ones. Pale or dark, loose-fitting or close-fitting, short or long, the denim dungarees are a must-have. It can perfectly be matched with a loose tee shirt, a boy cut shirt or even nothing. A leather jacket or a big pullover would also be perfect over it. Concerning your shoes, feel free to wear what you want: sneakers, ballet pumps, boots or sandals
If you want to try another style, you can opt for flowered dungarees which are going to be in vogue this summer. You can also choose plain ones (I would advise you white ones or red ones).
If you are a self-confident person, I would recommend you leather dungarees which will give you a very feminine look with a pair of patent leather derbies and a white shirt (you can also try it with a jumper)
Here are different ways to wear it :
Short denim dungarees and Coco Urban Laptop Bag
Long denim dungarees and Chocolate Leather Doctor Bag
Black leather dungarees and Gulliver's Backpack
Short denim dungarees, leather jacket and Infantry Rucksack
White dungarees, stilettos and Urban Tan Duffle
Vintage denim dungarees and Brown Leather and Aztec Print Rucksack
Dungarees and stars:

Sarah Jessica Parker

Alessandra Ambrosio

Julianne Hough
So wich one will you adopt for the summer?
MGB xx