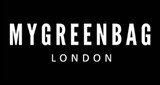 London, UK
Get 20% off with code SALE20 at checkout. My Green Bag brings together the best of London Street style...
Summer inspiration
The favourite of the day : Tan Mini rucksack
Warm days are coming, parks and terraces are filling, legs and shoulders are unveiled. It is time to get out your summer clothes and lucky you, this year, the trend choice is wide: little dresses, maxi dresses, dungarees, Bermuda shorts and so on.
To follow you all summer long we recommend you the Tan Mini Rucksack.
With its vintage aspect, this lovely leather rucksack will perfectly match with your favourite outfits. The Tan Mini Rucksack is stylish as well as practical with its zipped compartment at the back and its adjustable straps.
Here are different inspirations for the favourite bag of the day: 
With a printed tee shirt and fringe shorts:
With a maxi dress:
With a festival outfit:
With a little white summer dress
With a boycut tee shirt and a printed mini skirt:
You can find the Tan Mini Rucksack here
Also in chocolate brown here
MGB xx
Photo source: Pinterest