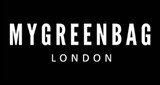 London, UK
Get 20% off with code SALE20 at checkout. My Green Bag brings together the best of London Street style...
The normcore trend aka the anti-fashion trend
Everybody knows the hipster trend, which consists in a sort of originality race. You can now say goodbye to big beard, printed caps and strange sneakers because since few months, hipsters are disappearing, leaving their place to normcores.
The normcore is a mix between normal and hardcore, it is like a no style trend: you just have to go back few years before, at the beginning of the 21st century and select the most normal clothes you can. Actually, the normcore codes consist in being dressed the most simply as possible: a washed-out jeans, sport trainers, a plain tee shirt…
A real normcore could be compare to an old fashioned tourist who just wants to be comfortable in his clothes: you won't be able to identify them in the street.
This new fashion trend could be explained by a heartily sick of hipsters, we still don't know if it is just an exaggerated and humoristic trend or a real trend but you have to be prepared to hear about them.
To be able to recognize normcores, here are some pictures associated with three of our products:

You can find the Coco Office Satchel here

You can find the Gulliver's Backpack Black here

You can find the Dragonfly Rucksack here .
Take care
MGB xx