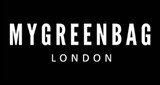 London, UK
Get 20% off with code SALE20 at checkout. My Green Bag brings together the best of London Street style...
Weekend at My Green Bag!
At My Green Bag we have had a super chill saturday with lots of food and fun, and a few drinks too ;)
As you know from our previous blog posts, we are working on making a video introduction of our brand. So we will be shooting again out on the streets of Shoreditch on Tuesday! Come say HI if you happen to be around!
We hope your weekend is as great as ours and a lot of exciting plans in making! stay tuned and keep shopping at My Green Bag ;)
MGB xx