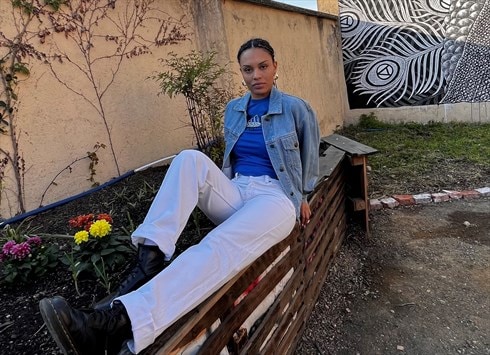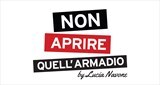 Milano, Italy
*NO UK AND EUROPEAN CUSTOMERS FEES. All duty will be pre paid * NO DELIVERIES TO RUSSIA AND AUSTRALIA...
NonAprireQuellArmadio lands on Asos
From July NonAprireQuellArmadio, the contemporary brand inspired by the unique charm of vintage style, is available at Asos Marketplace with a new online shop
Pre Autumn/Winter 2018/19: evergreen 70s and the quality of Italian leather
After the American Etsy platform, where NonAprireQuellArmadio sells its items in over 40 countries, in July we landed on the British Asos, with a new shop dedicated to millenials and street style.
Following the motto "what we don't like anymore will soon become a treasure for someone else", NonAprireQuellArmadio is targeting young adults between 16 and 25 through Asos, with items typically inspired by street style but still with quality and Italian style. Strictly unique items, from Italian style brands of the 80s and 90s like Moschino, Armani, Gianni Versace and Krizia, from private collections or catwalks.
With denim and white shirts, a "passepartout" for all seasons, the preview proposed for AW 2018-2019 autumn/winter at the new Asos shop has the 70s as absolute protagonist: wide flared trousers with very high waist, maxi skirts made in denim and in fantasy fabrics, black leather bomber and waistcoats. All from rigorously Made in Italy collections, brought back to a second life thanks to the uniqueness and quality of the items.
"In a world where innovation means creating new things", explained Lucia Navone, journalist and founder of the project, "NonAprireQuellArmadio origins from what is already existing and deserves to be discovered and valued. The challenge is to emphasize the uniqueness of quality items from the Italian tailoring tradition, within an increasingly standardized context where clothes lost their soul and just have a commercial value".
********************************************************************************
@2014 – NonAprireQuellArmadio, based in Milano, is a contemporary brand inspired by the unique charm of vintage style. The original project was by Lucia Navone, Italian journalist and communication consultant, offers a selection of vintage clothes from 60's to early 2000's, mostly shoes and bag, coming from vintage stock and private collection.
#nonaprirequellarmadio #nonaprirequellarmadiostyle #vintagegirl #asoslove #asosmarketplace #mymarketplace