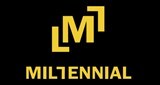 London, UK
Launched in 2018 to bring latest Korean and Asian inspired streetwear brands. Unusual non mass produced...
Cheap worldwide delivery launch for new stock
Good news everyone…. delivery cost to decrease more than 2-4 times to flat rate of £2 for UK and £2.9 for rest world tracked per item and shipping around 10 working days. Remember our store dont do re-orders so we suggest just buy it !
Small preview of whats in this March