VAT No: 158769745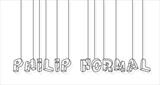 London, UK
Pop adventure. 45 Brixton Village SW9 8PR ! Artist collaborations. Awesome print. Instagram = @PHILIPNORMAL...
Welcome to The Happy Shack !!!
Underneath a little arch in Camden Stables Market, magic happens! A creative space created for creative people. We customise all sorts of things and make things from scratch!! Join us on this colourful journey!
Have fun!