VAT No: 158769745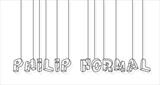 London, UK
Pop adventure. 45 Brixton Village SW9 8PR ! Artist collaborations. Awesome print. Instagram = @PHILIPNORMAL...
Happy Shack word of the week = SWAG
I don't know why, but this week's Happy Shack word of the week is 'SWAG'. (Probably because when i say it Pretty Ricki (the model) thinks i'm saying 'Shag'?) It's on one of our new neon snapback caps by Modu Designs, check them out. SWAG also reminds us of Hamburgler, because he should have a SWAG bag filled with burgers. WE LOVE BURGERS. later this week we'll be adding BURGER PURSES!
Find Pretty Ricki on Twitter @Prettyricki1 and ME @philipnormal