London, UK
Quillattire is real, it speaks the truth. It's streetwear with a sustainable twist. It represents the...
Fashion Killa - A chat with BBC Asian Network about Ethical Fashion
So yesterday i was invited into the BBC studios to take part in the Mobeen show on BBC Asian network, what an experience!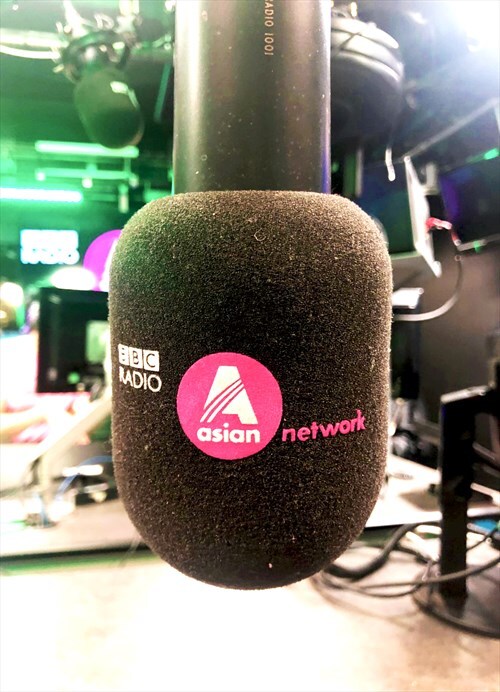 (Fashion Killa on the radio with Mobeen talking about Ethical Fashion )!
We spoke about how fast fashion is affecting the world and how society needs to be taught more about the unfortunate repercussions. I was faced with members of the public who live by fast fashion, i am not going to lie i did not agree with their views of this being a lively hood to get their greatest shot of themselves on the IG and showing off a closet full of garms just for the gram, but i reminded myself i was once that person. I would impulse buy, be brainwashed by social media and the needs and wants to look great but this is all temporary just not on the environment. Its not the consumers fault as we are not shown the down side of this impulse buying, we do not know what to look for, i will give you a hint – polyester is bad bad bad for the world but its cheap so used so widely. I get it you want that piece for that night out on a quick turn around but how about if it was made from a sustainable fabric, and totally cool with the planet and looked just as amazing but it would live laster in your closet, unfortunately the prices for sustainable product are high but thats because its not being invested in as much. These decisions need to be taken by the top dogs as they unfortunately have the power to make this change.
I realised how people are really ignorant to the implications of encouraging the high street, rather then challenging them to support the world and change their ethos of speed, invest in safer fabrics, invest in packaging that is biodegradable, educate the designers, the buyers, the people at the top as everyone in the process needs to be taught about the disadvantages. This is not just a trend its the way forward, its the future, we need to do something about global warming.
I am a designer, i work for the industry but i am one person trying to get my voice heard though my brand 'Quillattire', support us – we are hear to make a change. The fashion industry is beautiful it gives creative individuals the platform to design amazing things for the world to wear, for the people to express themselves and be confident. We all know the feeling of buying something new and wearing it out for the first time and getting all those nice comments, this can still be the case just by making wise choices in what we buy. Fashion is such a mix match now, its mixing sports and classy together, its layering pieces from nightwear slips to baggy jumpers on top – we have this in our closets – recycle, re-use be your own stylist. Once the top big boys of fashion start changing the system will change and fashion will be beautiful again, but we can all start think consciously about what we are investing our money in – do we pay to destroy our planet or do we pay to save it?