London, UK
Quillattire is real, it speaks the truth. It's streetwear with a sustainable twist. It represents the...
THE BEST HOODIE AROUND FOR BOTH MEN AND WOMEN!
Have you seen our Limited Edition Black Mount Fuji Hoodie made from Organic Bamboo? It is a dope hoodie with bespoke graphics and embroideries all designed in house, so nobody will have the same.
The hoodie is unisex so sizes fit both men and women! So his and hers gifts at the ready, perfect for Valentines, an Anniversary or even a wedding gift. Parents if you're unsure of what to buy your children, niece/nephews this is the perfect go to and they will not be disappointed. Lets talk details and why this hoodie is all the rage.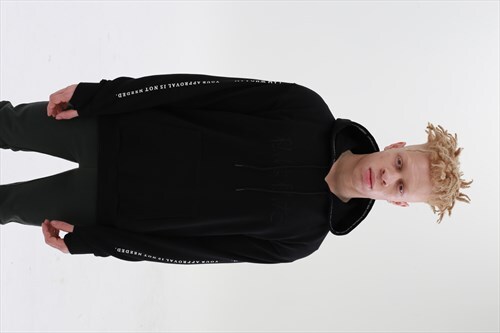 Black Bamboo Mount Fuji Hoodie
The moto of Quillattire is 'I am who i am. Your approval is not needed', which is printed down each sleeve in white, its subtly placed but stands out against the cool black hoodie.
Unisex Black Mount Fuji Hoodie
The front of the hoodie has Japanese text written in an artwork that we have created and embroidered in black thread onto the black hoodie. The Japanese transcript translates into english to say 'I am who i am'. The cord from the hood is black with matte black cord ends to top of the minimalist and modern styling to this hoodie.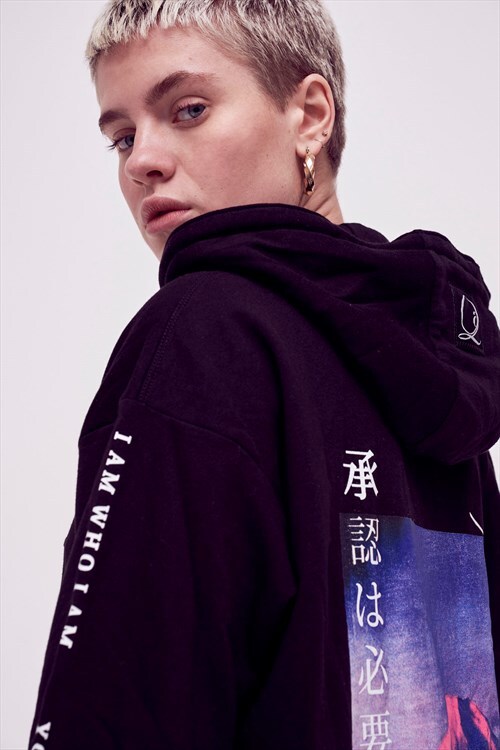 Black Mount Fuji Thumb Holes and printed piping around the internal hood
Who else does a cool hoodie with thumb holes for that extra protection, no one, just us! The cuffs have a discreet thumb hole so you get that extra coverage on your hands, with only your fingers on show. Imagine having gloves attached to your hoodie, its a win win in the current climate where limited contact is needed due to Covid 19 virus. There is only a limited edition of these hoodies so get buying!
Each hoodie has a bespoke canvas piping around the internal hoodie edge and back neck which reads 'I am who i am. Your approval is not needed'. The Black and Red hoodie piping is in black and the mint hoodie piping is in white, all these details for such a good price.

"Black Mount Fuji Hoodie genderless
":http://https://marketplace.asos.com/listing/hoodies/quillattire-mount-fuji-black-organic-bamboo-hoodie/5358112
Turn the hoodie around and you have a bespoke in house designed graphic of the Mount Fuji from Japan. We have travelled to Japan a couple of times and always inspired by the culture and beauty everywhere. One memory always comes to mind which is hiking up Mount Fuji and from the ground watching night fall with all the pretty purples and blues in the sky and the amazing Mount Fuji like a huge shadow amongst all of this. We used this inspiration to create the Mount Fuji Graphic its subtly placed at the back with Japanese text on the side of the graphic translated in english to read 'Approval not needed.'
As a brand we believe in encouraging to be true to yourself in the way you dress and not confining yourself to what society is always posting on the IG. Be comfortable being yourself and dress how you like, this is where our moto ' I am who i am. Your approval is not needed' came from, you will see it translated into different languages through out work as we believe everyone is equal and our differences are all beautiful and should be celebrated.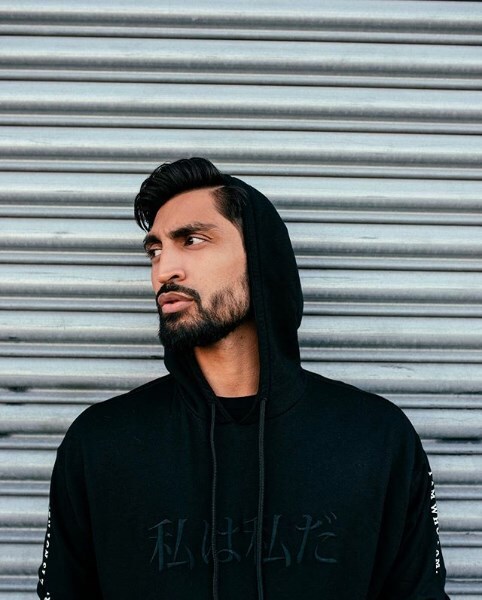 On the hood of the hoodie you have you our logo printed onto canvas, when you wear the hood down the branding is right side up and when on it will be on the top of your head. A good fitted hood, we wore it on holiday and it started raining, the hoodies kept us warm, and protected us from the rain and we had the discreet gloves hidden in the cuff of the sleeve to keep us extra warm in the windy conditions. The storage was amazing at the front and hidden side pocket for valuables which also has a matte zip to secure all those valuables.

Black, Mint and Red Mount Fuji Hoodie
If you like what you have seen and read about this hoodie so far, it comes in three colours Black "(click here)":http://https://marketplace.asos.com/listing/hoodies/quillattire-mount-fuji-black-organic-bamboo-hoodie/5358112 , Mint (Click here) https://marketplace.asos.com/listing/hoodies/organic-bamboo-mint-green-mount-fuji-hoodie/5358129 and a One off Red (click here) https://marketplace.asos.com/listing/hoodies/limited-edition-red-mount-fuji-organic-bamboo-hoodie/5484710?ctaRef=Also%20From%20Us.
Each also has a front kangaroo pocket at the front for more storage and hand thermal needs and an additional added hidden side pocket with a matte dyed to match zip! So you have one visible pocket and one hidden zipped pocket for any valuables you have, so you get gloves discreetly disguised in the cuff and a hidden pocket on the side!
Mint and Black Mount Fuji Hoodie
The best bit about these hoodies is that they are Sustainable, they are made from an Organic Bamboo that we sourced on a trip to Sri Lanka. A few facts about why bamboo is great for the environment and to be made into a garment.
Antibacterial – keeps you odor free and feeling and smelling fresh
Highly sweat absorbent (Pulls moisture from skin for evaporation – moisture wicking) – keeps you dry
Powerfully insulating – keeps you cooler in summer and warmer in winter
One of the softest fabrics on the planet you'll love the way it feels
Naturally UV protectant – protect yourself from skin cancer
Hypoallergenic – natural bamboo does not cause allergic reactions
Most eco-friendly fabric on the planet – help save your planet
Bamboo needs minimal amount of water to grow
Bamboo grows naturally and does not need any pesticides
Bamboo is the fastest growing plant in the world
Bamboo is cut up right and not up-rooted so its good for the soil
So many benefits from such a unique hoodie. So click the links below for your hoodies before they go as they are all Limited Edition.
Men's Black Hoodie
https://marketplace.asos.com/listing/hoodies/organic-bamboo-black-mount-fuji-hoodie/5358110
Men's Mint Hoodie
https://marketplace.asos.com/listing/hoodies/organic-bamboo-mint-green-mount-fuji-hoodie/5358129
Men's Red Hoodie
https://marketplace.asos.com/listing/hoodies/limited-edition-red-mount-fuji-organic-bamboo-hoodie/5358131
Women's Black Hoodie
https://marketplace.asos.com/listing/hoodies/quillattire-mount-fuji-black-organic-bamboo-hoodie/5358112
Women's Mint Hoodie
https://marketplace.asos.com/listing/hoodies/organic-bamboo-green-mint-graphic-hoodie/5358121
Women's Red Hoodie
https://marketplace.asos.com/listing/hoodies/limited-edition-red-mount-fuji-organic-bamboo-hoodie/5484710