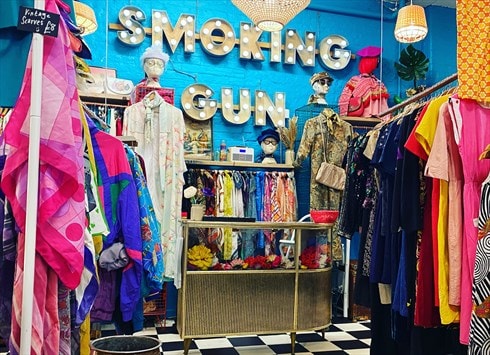 London, UK
Based in East London, we are dedicated to handpicking unique, high-quality, unisex vintage pieces and...
Hi, my name is Jessica and I love going on adventures to find unusual vintage clothing, welcome to my part-travel, part-fashion blog!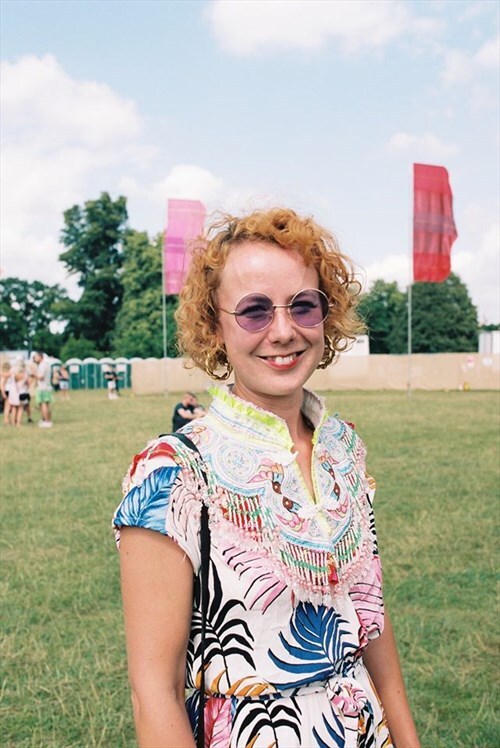 Turn the clock back to 2010 and I was living alone in London, a bit of a luxury for a graduate in the middle of a recession who was getting paid £30 a day to work in a vintage shop in Camden. Unsurprisingly the ends were not meeting. I was also suffering from a particularly bad spate of heartbreak. One day I packed approximately 15 items from my own wardrobe into a suitcase and trundled it down to Brick Lane Vintage Market on the bus. I nervously placed them around the big steel stall frame and began to chat to the other traders around me. By the end of the weekend I pretty much sold everything I had, and had made a whole host of new friends who turned into my new family and acted as a bandaid for my broken heart.
Fast-forward a decade, a landslide of trials and errors, a few terrible, costly mistakes, a couple of triumphs, some lucky breaks and a whole host of blood, sweat and tears, Smoking Gun Vintage is going strong. Well it was, until a little spanner sprung in the works known as COVOID-19. At this time of year I would usually be rushed off my feet preparing for the six festivals I take the roaming version of my shop to, touring around the UK at weekends with the line of accessories I sell with The Vintage Kilo Sale and running the good old faithful flagship shop in Brick Lane Vintage Market (yes I am still there!). But as we all know, fate had other plans for us all in 2020.
With all my usual outlets suddenly on pause, i've had to address my online presence, which has always been somewhat neglected because there has always been so much going on in the 'real' world. I've been working hard getting the current collection up on my boutique on ASOS Marketplace and what I have recently realised is that I can run this from anywhere in the world. The times when I am at my happiest are when i'm in an unfamiliar place, hunting down bargains. When I found myself in Joshua Tree I took five days to visit every Thrift Shop in town (mostly on foot due to the lack of Ubers). When I was in Goa I collected pastel coloured nighties from the street market for £1 each and got a local man with a sewing machine to make them into crop tops for me. When I went to a wedding in the South of France we hired a van and drove there, visiting every flea market and charity shop we could find on the way.
I love curating these 'collections' which tell stories from the places and the people they belonged to before. So that's what this blog is going to document… it's the stories behind the clothes, and it's travel tips for you to use yourself in you ever find yourself in the same place and getting that familiar urge to stick your head into a pile of old clothes searching for that special piece.
Vintage traders are not known for sharing such secrets, but I don't like to go back to the same place more than once for the most part, so it seems greedy for me to keep these discoveries to myself. My friends also tell me I have good stories and I need to start writing them down. So here you have it!
Thankyou for visiting and hope you enjoy. Jessica x.