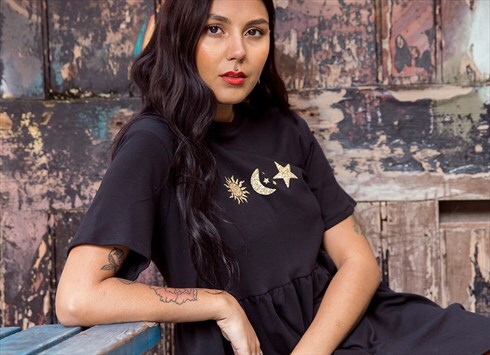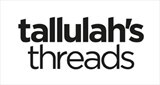 Worthing, UK
'Keeping you cute since 2014' We're Tallulah's Threads, an Indie Brand bringing you cute and colourful...
Meet Our Model
We thought we should get to know our model Jess a bit better! This is the second time Jess has modelled for Tallulah's Threads and as well as appreciating her embarking on such a long train journey to get to us, we Loved spending the day with her.
We thought we would ask Jess a few quick questions, so you could get to know her too!
How would you describe your style?
Kawaii Punxx with a grunge edge or try to at least try to haha.
What was the last thing you bought?
OMG the most gorgeous coat with metal hardware from Zara. It's such a babe of a coat.
Favourite band/musician?
Hands down Paramore, always and forever. I have a huge girl crush on Hayley Williams, she gives me a lot of style inspiration.
What do you like to do in your spare time?
In my spare time I've always got my head in a book haha. That or I'm creating something for my blog. Shooting videos or taking my Cannon out for a spin.
Favourite food?
Pizza, didn't even need to think about that one 😉
What are 3 things that on your 'Bucket List'?
I really want to visit the fox Island in Japan, to run the London Marathon and to live out a year in Harajuku.
What are your favourite 4 pieces from our Spring 17 collection?
Oh this one is hard!
Definitely the Girl gang ruffle sweater, I fell in love with that as soon as I saw it.
The Grey Tartan Dress.
Floral Buffalo skull T-shirt, I absolutly adore the buffalo patch.
And the Pastel Tartan shirt dress, I'm a sucker for a peter pan collar.
You can follow Jess on Instagram as @foxxtailz and be sure to check out her blog I Am Foxxtailz
And shop the full Spring 17 Collection on our ASOS Marketplace Boutique