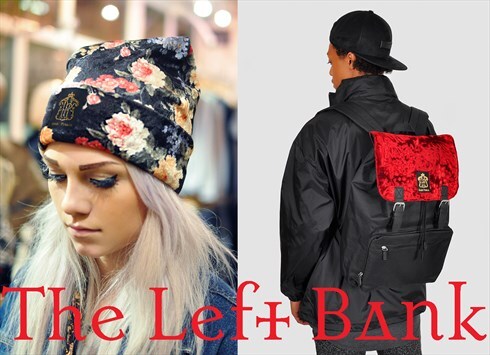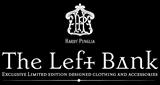 Huddersfield, UK
The Left Bank is my studio based in the North of England. Here i design, pattern cut and manufacture...
Womens A/W Collection Preview
It's a very exciting time here in the studio, after a lot of hardwork our A/W collection is coming together perfectly. We thought we'd give you lucky folk a sneak preview of what to expect and what we'll be releasing in the upcoming weeks! This week it's the turn of the girls. Guys, it's your turn next week.
We're continuing our bomber jacket range, but with a few twists. Think black, gold, luxurious and o so wearable! Below are a couple of the jackets, perfect for day or night, we're really excited about these pieces.
Stand out from the crowd even more in the red version of the jackets!
What time is it Mr. Wolf? Our clock print luxury bomber will keep you in the know! With fabric handpicked, cut and sewn right here in the studio, these jackets (like all of our jackets!) ,are so stunning and unique.
If you're a fan of our metallic skirts, you're in for a treat! Our cropped Metallic bombers are shortly being released in silver and gold.
We're loving the 90's at the moment, and our new twist on the classic pedal pushers, (which we've dubbed 'Skeddle Pushers') are brand new for A/W! Skirt at the front, pedal pushers at the back, cleverly cut all in one…
Keep warm this A/W in our Boyfriend Jumpers, which will be released shortly. One of our favorites is this Dogtooth Insert Jumper with velvet trim, available in a range of A/W tones.
Our new collection of Varsity Jackets are available in various prints, including the ever popular New York Skyline print and our most recent Unicorn print.
For something supremely luxurious and stunning, our oversized embossed velvet bomber jackets, perfect to brighten up an autumn day.
If you can't wait for our new designs to be released, be sure to visit our boutique and check out our latest printed T Shirts and Jumpers which are out now. Also, don't forget to follow our boutique to keep up to date with all our releases and exciting goings on.
Hardy and The Left Bank Team x