VAT No: GB 153127142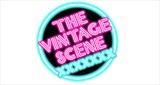 LINCOLNSHIRE, UK
On Trend & Rad....Follow us on Instagram @thevintagescene for updates on new stock and exclusive discounts...
Double The Hawaiian Wheres Dodson?
Whilst rummaging through our new delivery we came across an 80's beauty (or beast?) that we couldn't resist sharing with you.
What do you think very dodson?
Dodson (Jurassic park) wearing it the very text book classic American way but we can do a lot better than that. Team yours with some Dr. Martens and Cut off shorts for a grunge take on Dodsons style. Check out our hawaiian shirts in store now .
Make sure you follow us as we have lots of new exciting gear coming your way!