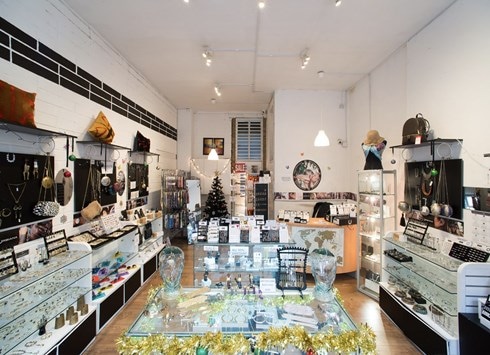 London, UK
London-based independent jewellery and accessories boutique. Established in 2013, Urbiana is your...
3 reasons why you should be wearing hoop earrings from now on
Hoop earrings are the ideal accessory for anyone who wants to show off their individual style while also making a statement about their personality.
They are the subtle finishing touch that can be worn by anyone, anywhere, at any time of day or night.
1. Hoop earrings are cool and trendy
Hoop earrings are very much in style when it comes to jewellery trends. You don't need a sophisticated outfit to wear hoop earrings. It's more like the other way around! With a good pair of hoop earrings, you can turn any outfit into a fashion statement. Use them to show off your personality or to draw attention to a specific feature of your outfit.
For hoop earrings beginners, we recommend our Silver and Golden Simple Hoop Earrings in sizes Small, Medium, or Big.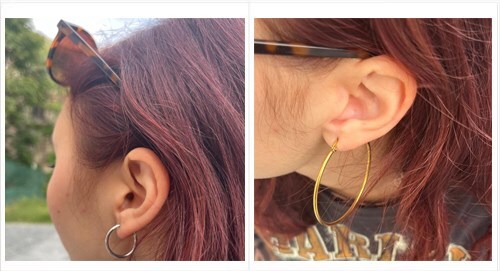 2. Hoop earrings radiate power and confidence
Hoop earrings are statement earrings for women who aren't afraid to flaunt their femininity. Because their earlobes are visually more prominent when wearing hoop earrings, people tend to look at them more than when they are not wearing them. This is why they can catch the eye of strangers, friends, and colleagues alike. People will pay attention to you, what you say, and your facial expressions. You will feel more attractive – without saying anything!
Try our Sterling Silver Bali Style Hoops or Mini Boho Hoop Earrings .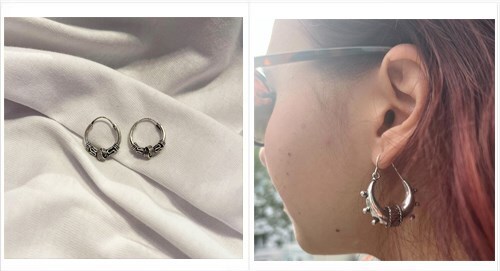 3. Hoop earrings have been worn by women since ancient times
Women have worn hoop earrings for thousands of years, but only a few know the true significance of the jewellery. The term "hoop" is derived from the Old French word 'houppe', which means 'to connect'. Hoop earrings were popular among the Greeks and Romans, and made and worn by the Ancient Egyptians and the Chinese before them.
Feel like a goddess with our Silver and Golden Cleopatra Hoop Earrings .