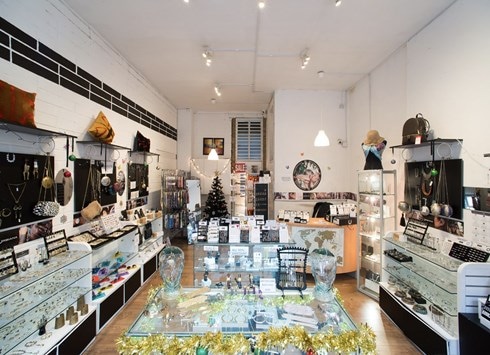 London, UK
London-based independent jewellery and accessories boutique. Established in 2013, Urbiana is your...
Accessories for a Beach Trip
With the recent hot days, a beach trip is on everyone's Summer bucket list. With changing, unpredictable weather, everyone should take advantage to feel the best while the good weather is still around. Now if you're anything like myself, then you feel best when you look your best. If your Instagram is looking dry, why not sneaking in a cute beach photo-shoot with your friends to capture the cute, fun, and literally warm moments WHILE looking your best. And for that, Urbiana is here to help you achieve your best looks with fun accessories.
So you're packing your beach towels, sunscreen, maybe the book you've been wanting to read, the next thing you definitely need is a pair of sunglasses! First off, classic small round lens sunglasses are a perfect choice for almost any outfit. For vintage fashion lovers, we have Vintage sunglasses they are smart and chic. And finally, our third pick are stylish retro sunglasses , fun and colourful – they will add a zing to anyone's outfit. All of our glasses are suitable for indoor or outdoor wear, can be worn all year round. Lightweight frames that provide a very good UV protection.

Once you have your essentials, it's time for smaller details like bracelets, cute charms, and earrings! (Unless you ar e like Kim and you would end up losing your earrings in the ocean)
Nothing says beach day like tribal accessories. Our tribal earrings with stone are the first pick for your perfect beach day look. They are chic and will go well with any beachwear.
For your neck, tribal black and gold linked necklace , for a more elegant and sophisticated look. Next thing to think about is your wrists, leather bracelet with accents is yet another chic accessory to add to your sunny day outfit. Lastly, our last choice is black unisex adjustable bracelet , it is a versatile piece of accessory and it could look great on anyone and works great with anything – it is a must have and can work with more than just beach wear.


All in all, look great, feel fantastic and enjoy the hot summer days at the beach, or wherever you choose to go.Till next time!