London, UK
FOLLOW US FOR 10% OFF YOUR ORDER Independent boutique born in the very streets of the Uber cool famous...
How to Accessorise in a Pandemic
In the midst of a global pandemic, it's probably fair to declare: Thank God for video calls!
But have you ever wondered what the best way is to accessorise for a Zoom call? Well, in case you haven't, then sit back take a read because we have more than a handful of ideas – from gold hoops , " huggie hoops":https://urbiana.co.uk/collections/huggies-and-threaders-earrings , statement earrings and gold earrings to silver earrings, nose rings , necklaces , silver chains, ethically produced silver jewellery and more.
Why it's important to accessorise for video calls
Zoom and other video calling tools are an absolute must in this day and age. Be it coordinating with your co-workers, convincing a potential client to sign up with you or just joining your friends and family for happy hour – it's become the new way to stay connected.
While you may find tonnes of info on how to set up your camera properly, or how to master your pout at all the right times, or say, having the perfecting lighting in the room – you probably won't find much on how to accessorise for your next video call.
Here's how you're going to accessorise for your next Zoom meeting
Sporting the right fashion jewellery or handmade jewellery can have a positive impact on the outcome of your video call. And while casual calls with friends and family may not demand too much accessorising, it really pays to accessorise in a smart way when it comes to coordinating with your co-workers or clients.
Before we can talk about what kind of chain necklaces, gold chains or sterling silver jewellery to wear, let's take into account some basic "dos":
The neckline
Always choose a neckline that isn't too low, yet wide and low enough to show a fair amount of neck between your chin and blouse. With that said, mock necks, turtlenecks or bow-neck blouses, for example, are out of the question, because you won't be able to showcase some of those lovely necklaces you got at a bargain.
The fabric
Webcams are often sensitive to light and instantly pick up shiny blouses and shirts. Matte jersey, polyester knits and crepe look great on camera and are also resistant to wrinkles.
The print
Wearing a bright colour with print is okay because it can be a delightful distraction and brighten up your face, especially against a bland wall in the back.
Hoop earrings
It's likely that the person on the other end will often glance at your ears so how about you adore them with a gorgeous pair of sterling silver hoop earrings? They're gold plated and ethically produced so take them for a spin!

Huggie Earrings / Huggie Hoops / Silver Hoops
These classic hoops are a must-have for anyone who enjoys accessorising for Zoom calls. Wear them as a body piercing or nose ring if you like. Available in stunning silver, gold and rose gold hues.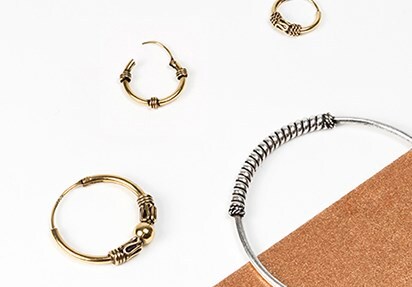 Gold earrings and silver earrings
Earrings at Urbiana come in all colours, shapes and sizes. From classic gold hoops and drop earrings to silver earrings and much more – check out the entire collection and accessorise like never before.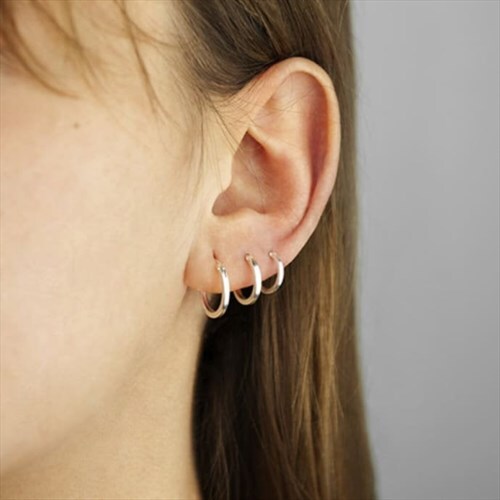 Check out Urbiana's complete collection of fair trade and ethically produced handmade jewellery today to make your Zoom sessions fun and memorable.