London, UK
FOLLOW US FOR 10% OFF YOUR ORDER Independent boutique born in the very streets of the Uber cool famous...
New Year New Style
Every January starts with everyone following their new year's resolution. Some people say they will start going to the gym, some decide to try out a new diet, some make travel plans and others decide to revamp and update their style! We hope you're one of them because we are here to help you achieve that!
Gorgeous Gypsy Hoop Earrings to go with your evening gowns at the upcoming exciting events this year.
Classic Thumb Ring is a perfect minimalistic unisex ring that everyone needs in their collection.


Cleopatra Fan Earrings to make a bold statement with your best new outfit.
Cesar Crown Ring to add elegance to a sophisticated outfit.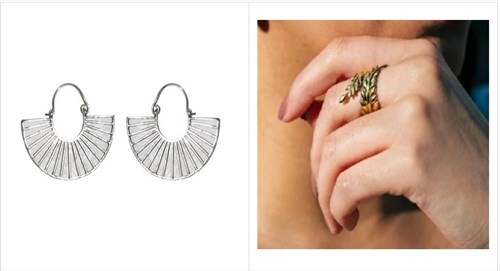 Eye Swirl Ring is quite a bold ring that is easy to match with your other rings.
We love these Stunning Sun Dial Earrings with an intricate finish! Perfect for someone rocking a boho style, summer festival outfits or a casual day out!


We hope this and upcoming 2022 blogs will inspire you to change things up and try out new styles!
See you all very soon!
Urbiana