London, UK
FOLLOW US FOR 10% OFF YOUR ORDER Independent boutique born in the very streets of the Uber cool famous...
Ring Stacking Trend
Ring stacking is an exciting trend which requires a lot of experimentation, but once you get it right and find your own style it's something you cannot stop yourself from wearing – otherwise your fingers will just feel naked.
Geometric Flower Ring with Stone to go with your evening gowns at the upcoming exciting events this year.

Start with the basics, first you'll want to get a couple of plain band rings. They work fine on their own, but they are an essential when it comes to ring stacking – they fill up rings nicely and can be matched with any statement rings you might want to wear.
Classic Thumb Ring is an excellent ring to start with. Pair it up with a Geometric Thumb Ring which already looks like 2 rings!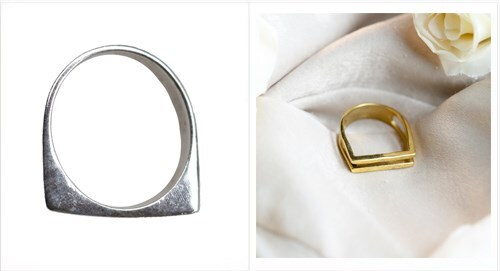 Now you got the basics out of the way, let's move on to something with a bit more excitement. Stone rings. Now stone rings are completely unnecessary, but if you are a fan of colourful shiny stones – that is for you.
Sterling Silver Gemstone Rings are elegant and can be the statement piece of your ring stacking collection. Small Stone Ring can be used as an additional stacking ring to compliment your main stone ring – mix and match different stones!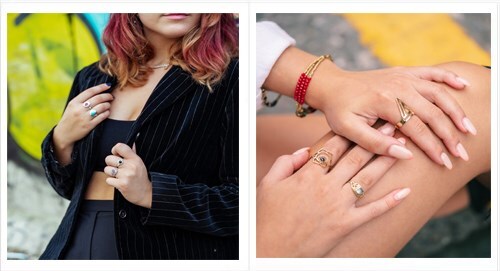 Finally you want to add different shapes and textures on your ring stacked fingers. Now with that you can go crazy and add whatever you fancy. Snake Ring, Moon Ring, Leaf Wrap Ring or a Crown Ring. The choice is all yours and I bet we have what you're looking for!