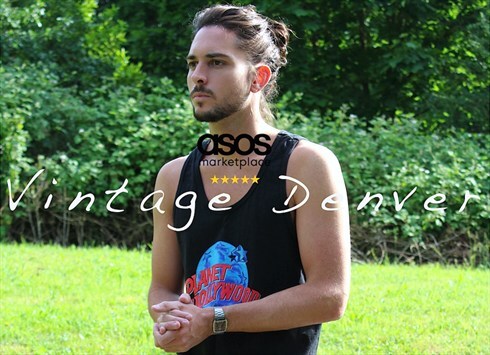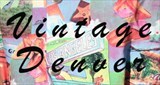 Scarborough, UK
Bringing you the VERY BEST in Vintage clothing... Any questions about items etc please don't hesitate...
"I wanna know, have you ever seen the rain?"
Did you blink and miss it? Summer that is.
Yes indeed it is no secret that Summer 2016 in England has been nothing short of average. GOD BLESS Ryanair and other budget airlines that can get us 'Sun stricken Brits' out of dull old Blighty and to warmer climates elsewhere. And this is where we have you covered. We added a lot more sportswear to our collection this year including American Sports Vests, our staple classic Sprinter Shorts and even some Snapbacks. Always with an emphasis on American Vintage we sourced from different locations and really tried to pick out rare, unique and interesting vintage pieces for all occasions.
We sourced some absolutely beautiful 80s Hawaiian Shirts which were a personal highlight of the Summer with some gorgeous designs and styles throughout. Speaking of shirts, they have become one of our most stocked items in the Boutique. You can't beat a good shirt for pretty much any party or outing into the countryside to hunt Pokemon.
We got into the Euros Vibe this Summer too which was a new thing for us to try. Adding specific items for specific occasions is not something we have done in the past but the response was great with Football Scarves, Jerseys and Shorts aligning nicely with the Summer's Football showpiece.
What we are digging in the First Half of 2016
USA College Sports Vests
Denim Shorts
Anything with Matthew McConaughey in it
Vintage Sunglasses
HAWAIIAN SHIRTS
Wandering around Rome
Aztec Sherpa Jackets
Vintage Cowboy Boots
Everest (The mountain, film featuring Josh Brolin & history)
80s Art Shirts
Vintage Disney Merchandise
Dublin (The city, music, vibe, people, accessibility, friends and Guinness & Blackcurrant)
Vintage Calvin Klein
Retro 36, Scarborough – Check them out online
Rotary Watches
80s Zip Jackets
Sufjan Stevens 'Illinois' & Dire Straits 'Alchemy'
70s Head Scarves
Granola Squares
WE ARE ALSO DELIGHTED to extend our business to local shop and business 'Retro 36' in Scarborough (our hometown). This excellent and unique shop offers all kinds of quirky and wonderful items including Movie memorabilia, Clothing, Art amongst other unique products. A great place to visit even if you do not plan to buy anything there is much to whet your appetite and peruse at your own leisure. We have stocked 'Retro 36' with a range of Vintage clothing to go alongside other new established brands they are currently selling (including K-Swiss & Hummel). We can't tell you how excited we are at this new venture and look forward to working with this home-grown local business in the future.
Looking through to Autumn & Winter 2016 we will be soon getting ready with some Winter items that we hope you all will love as much as we do. Expect High Quality Knit Jumpers, Aztec Jackets, Ski Headbands and Football Scarves to be a feature of Vintage Denver AW16.
All that's left now is to sling the sprinters on, get the Badminton Rackets out, find a park, pop the Kopperbergs and make the most of it.
Cheers,
The Vintage Denver Team.