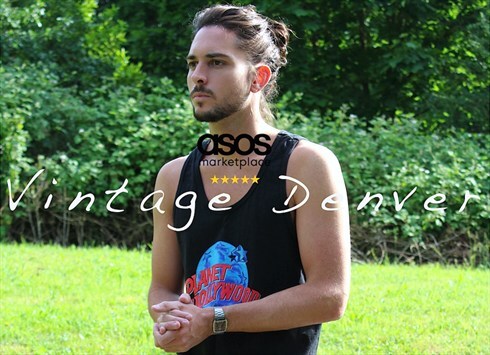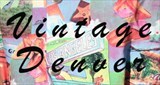 Scarborough, UK
Bringing you the VERY BEST in Vintage clothing... Any questions about items etc please don't hesitate...
Vintage Denver AW14
Winter appears to have truly set in. As we stare out of the window the deluge literally streams down.
Have no fear Vintage Denver will make everything aright… ;)
We have just come into quite a few beautiful Vintage British Wax Jackets which will keep you looking mighty fine and also very dry through the coming months. K-Way macs have also been the flavour of the last few months too but alas, most have gone with Festival Season claiming them. We will be adding some nice vintage Ski wear to the boutique also over the next month or so.
Lots of exciting things happening at Vintage Denver a the moment. We have become increasingly meticulous when approaching everything we do. This is for a number of reasons. First and foremost we want the quality of item to be of the highest quality. We are then looking at the quality and type of item. Increasing our online presence through Twitter & now Instagram. And finally the quality of photography.
Pushing all of these things to the max has become the absolute focus and drive for Vintage Denver going forward. We are looking more at quality rather than quantity, being very careful with all of our items being hand picked.
We are also looking at some new ventures in the World of ASOS marketplace coming towards the end of 2014 so keep your eyes out for more information on those.
Things that we currently love :
90s British Wax Jackets
80s/90s Ski Headbands
The San Francisco 49ers
Salads from M & S
90s Adidas Football Jerseys
Planet Hollywood USA tees
Frank Lampard's continued engine
Vintage Watches
80s Adidas/Puma Shell Suit Joggers (super comfy)
80s Erima Soccer Jerseys (see below)
Vintage Burberry Jackets
Hard Rock Cafe Merch
Long Hair & Beards (see below)
We had a glorious hot summer and hope you guys did too. Don't fear the winter it only means you can wear MORE vintage treats all at once.
Best Wishes and stay safe, Mark @ Vintage Denver