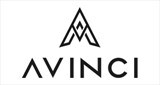 LEICESTER, UK
Avinci Purpose To build a brand that democratizes sophisticated fashion and unites people based on...
See off the summer with our 5 favourite looks of the season!
Okay, so it might not have been the summer we were all expecting, but that doesn't mean we didn't totally nail it when it came to looking our best. Here are our five favorite looks of the season. See off the summer with our hottest looks of the last few months and shop the range right here.
The Netflix and Chill look
Lockdown just wouldn't have been the same without cute loungewear sets. These beauts kept us slaying even when our only company was a Netflix docu-series and a large tub of Ben & Jerry's. Shop killer loungewear sets right here.
The Zoom Call Babe look
Sure, you might not have been able to see your office crush in person, but Zoom helped keep the connection alive during the lockdown. Thanks to cute Bardot dresses and sexy spaghetti straps, we were still able to look our absolute best even through our laptop screens! Get your hands on Avinci dresses while stocks last:
The Walk in the Park look
When you're only allowed out for one walk a day, you want to make sure it counts. Pretty day dresses helped see us through and kept us looking stylish in uncertain times. Day dresses are a go-to choice any time of year; click this way for Avinci's latest collection in a variety of colors and finishes.
The Supermarket Hottie look
For a long time, the supermarket was pretty much the only place to go. Thanks to Avinci Limited, we nailed the casual, but sexy supermarket vibes every single time. It was all about those cute crop tops or bodysuits, paired with high-waisted jeans. Find the latest tops right here and get ready to look hot to trot.
The Freedom at Last look
When lockdown measures finally eased, we wanted to make sure we celebrated in style. Avinci helped us do exactly that with their wide range of smoking hot strappy ruched dresses. Get your hands on the dress of your dreams before they all run out.