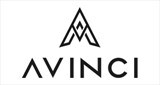 LEICESTER, UK
Avinci Purpose To build a brand that democratizes sophisticated fashion and unites people based on...
What To Wear At a Party? Rock The Party With These Outfit Ideas!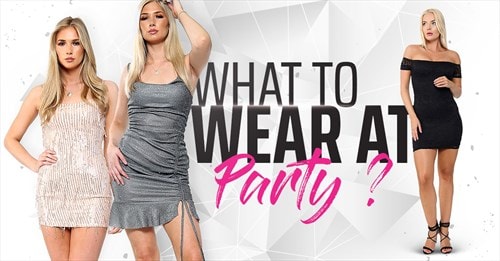 Everyone wants to look good, and dressing well is one of the best ways to look good. We would wait for special events like Halloween, Thanksgiving, and Christmas parties to dress up in the day.
However, that's not the case anymore. In current times, we need a reason to dress up and party with our friends. There are all types of parties, sudden and planned ones.
When you get an invite of a party, one of the biggest worries is about what to wear. Women worldwide want to look presentable and glamorous while attending a party and try their best to look attractive.
Rachel Zoe has rightly said, "Style is a way to say who you are without having to speak" when you are well dressed, you are ten times more confident, and therefore, dressing well is an art.
If you have a party invite and are not sure what to wear or just looking for party wear outfit ideas, you have come to the right place.
Through this blog post, we will help you with some of the best women party wear outfits that will make you stand out from the rest and turn all eyes towards you.
So, let's begin with the blog!
90s theme- old is gold
These days we are seeing retro style coming back in trend. 90s fashion was all about big hoops, flared pants, dungarees, plaid shirts, rock band T-shirts, matching separates, round glasses, and chokers.
If you are invited to a 90s theme party, this is what you should wear to do justice with the theme. You can quickly wear something in the combination of these clothes we have mentioned, and you are good to go. Retro clothing never goes out of style, and once you learn how to make an outfit out of clothes, you are sorted.
Since most of the 90s style is making a comeback, you won't have to do much to find the right clothes. Just give your outfit a 90s look and be yourself.
Christmas party
Christmas is the most celebrated and joyful event in the western world, and thus, everyone wants to look good on Christmas. It's the festival of joy, and people generally get a lot of invitations on Christmas.
It's the time of the year where you take a break, enjoy with your family and friends, and forget the stress of the whole year. When the festival is this big, the outfit has to be glamorous.
The obvious choices when it comes to Christmas party outfits are dresses. You can go for a black maxi dress, a red dress, or a blue dress.
However, this time around, try pantsuits, matching separates, or monochromes. You can accessories the outfit with fine jewelry to complete the look.
House party
If you are looking for house party outfit ideas, you might want to keep it simple. House parties generally mean beer pong, charades, sticker stalker, and other indoor activities.
So, at a housewarming party, you can wear anything unless there's a theme. Try to keep it simple and wear your most comfortable outfit, such as maxi dress, distressed jeans, a shirt dress, and leather pants.
Keep your makeup minimal because it is an indoor setup and looks comfortable and chic.
Birthday party
Birthday parties are the most common types of parties and are the easiest to dress up for. Birthdays are the most celebrated events for an individual, and therefore, they like to celebrate them with their friends and families.
When you get an invite for a birthday party, you can either dress up according to the theme (if there is any) or go with something minimal to rock the party. One thing you should take care of is that it's not your birthday, so you must not steal the thunder by overdressing.
There are many outfit options for a birthday party, such as a simple boho dress, crop top with jeans or pants, hot pants or skinny jeans with a leather jacket, or your favorite short dress. These are some of the choices you can go for.
Cocktail parties
Cocktail parties are primarily formal, and therefore, you have to show up in something formal while attending the cocktail parties. A long formal dress is the best option for a cocktail party, or anything long and defining is good too.
Apart from long dresses, you can go for a pantsuit, trousers or palazzo sets with a blazer if you can pull them off. You should go with formal footwear and be your confident, elegant self. Keep your jewelry minimal and add a wristwatch to complete the look.
Pool parties
Pool parties have become quite popular in recent times. A pool party means the party is set on a pool, and there are going to be cocktails, drinks, and music. There is no particular way to dress for a pool party, though.
You can go for a floral one-piece dress , shades, and flats. You can also wear shorts and a comfortable t-shirt for a more comfortable and relaxed look. You must be careful about choosing clothes that dry off quickly so that you don't catch a cold after a day full of fun. Also, carry an extra pair of clothes with you just in case.
Pool parties are all about relaxing, enjoying the drinks, and vibing with the music, so make sure not to overdress. Wear comfortable clothes and rock on!
These are some of the parties that are generally popular among youngsters as well as adults. Dressing up well and according to the event is an art, and once you master it, you will be the talk of the evening.
We might give you some outfit ideas, but everyone's style is unique, and therefore, you are in charge of the way you will look while attending a party. Remember these lines by Lauren Hutton, "Fashion is what you are offered four times a year by designer, and style is what you choose."
Make sure to have your unique and distinct style and rock whatever you wear with total confidence.