Order by the following dates to ensure your order arrives by X-MAS! 🎄UK: 19th Dec, EU/ROW: 9th.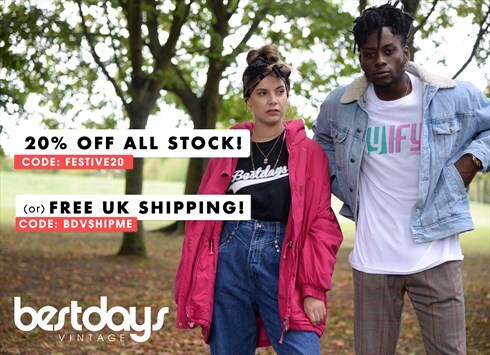 Check out our other boutique YIFY ›
VAT No: 163147421
Top Rated Seller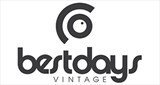 Colchester, UK
FREE UK SHIPPING or 20% OFF YOUR ORDER!. EU SHIPPING FROM £2.95. Follow Us on Instagram @BESTDAYSVINTAGE...
SUEDE
Suede is not only the name of a great alternative rock band from but also the name of this blog. Im talking about suede jackets people. That soft fabric from the leather family. The suede jacket is a firm favourite here at Best Days Vintage, commonly found in a tan or sand colour. Some may have nice big shoulder pads that make you look like your proper hench others have some lovely looking tassels.
So be sure to have a shop around for a suede jacket, its a look that you can pair up with just a t-shirt underneath on warmer days or pair it up with a nice bit of knitwear for the 'shit the bed its cold outside' days. However Best Days Vintage would strongly recommend not to wear in the pissing rain as it does no-one any favours. Peace out girl scouts