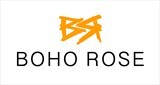 London, UK
Follow us on Insta @bohorose_1 // In-house designed & made swimwear, outfits & jewellery for sun...
Buy Vintage Bargains at UCLC Tomorrow!
We will be taking our wears along to UCLC tomorrow with University Vintage Fairs, bringing new season treats and some MAJOR bargains! Think vintage from just a couple of £££'s. Hello!
There will be both men's and women's vintage on offer from 7 different sellers. From 12pm – 4.30pm – come along and bring your friends!
UCLC, South Cloisters, Wilkins Building, 25 Gower Street, WC1E 6BT, London.
See all info and join the event here: https://www.facebook.com/events/1379454968975386/