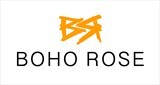 London, UK
Follow us on Insta @bohorose_1 // In-house designed & made swimwear, outfits & jewellery for sun...
Friday Shoot!
Just a tiny sneak peak behind the scenes of last Fridays shoot..
A really fun day was had helped by the lovely Mel who worked her make up magic (Melanie Hurst on Blogspot) and gorgeous cousins Lourdes and Concha whose own style I must say I covet! Check out the gorgeous Key bracelet which I am now obsessing over…almost tempted to get myself over to Argentina where the divine specimin is from just to try and get my hands on one! Will hopefully being seeing these ladies for another shoot soon…
All the wares shot last week are on site now (selling fast!)...but get ready for more as a clothing MOUNTAIN was shot today, you've got some wonderful treats in store!