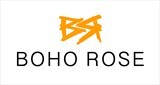 London, UK
Follow us on Insta @bohorose1 // In-house London designed & made swimwear, outfits & jewellery for...
New Jewellery Arrivals!
Take a look at these photos from an event last week where we previewed some of our new vintage jewellery collection, due to start hitting the boutique this week! Prepare for 80's clip on earrings, chunky chain necklaces, statement collars, mirrored and round sunglasses and colourful bracelets!