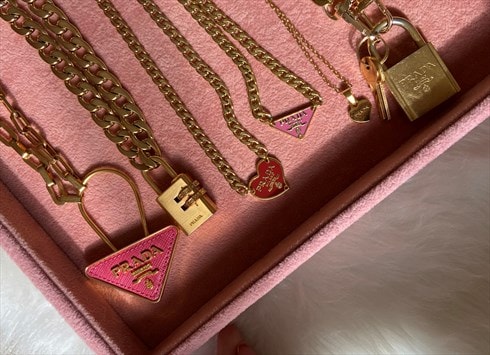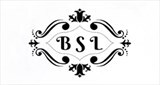 LONDON, UK
It Isn't Just Luxury Accessories But Wonderful Emotions! Upgrade Your Outfit with accessories that...
New Collection: Upclycing and creating rare and unique jewellery from Authentic items
Friday has almost arrived, and so has our fabulous new collection. We continue to focus on what we excel at: reworking authentic and beautiful items. If you want to know more about the reworked process check here.
Without any further introduction, we are thrilled to show you the 24.01 new items collection.
Louis Vuitton Looping Multicolor bag charm:
Our first project was this marvellous charm bag that we transform into gorgeous and stylish necklaces with the medallions that are enamelled on either side with vibrant and pastel colours.
Louis Vuitton Porte cles Message
Love at first sight exists. We can prove it with this authentic Louis Vuitton Elegant Gold Key Holder Charm. Just have a look to the enamel charms in the shapes of a bluebird, a heart with wings and a love letter. If you are looking for a romantic note mixed with the monogram logo this could be the perfect necklace for you.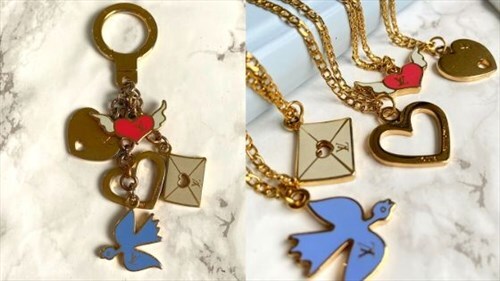 Louis Vuitton pastilles: Pastel Keyring & Silver Bag charm
Playful pieces from the Pastilles Collection, this versatile accessory features a series of multicolour enamel charms with the LV logo and Monogram flower motifs.
The Pastilles collection is hung with pretty pastel-coloured enamel charms. With its red-purple, orange, and yellow colours and golden charms, it will be sure to jazz up any outfit.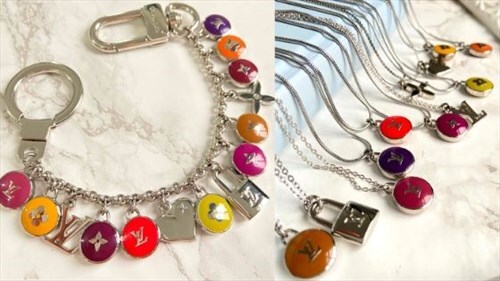 Louis Vuitton Stories Bag Charm
Not only vintage. We also love the recent collections as this charm from the 2018 Louis Vuitton collection: the LV Stories series. Easy to spot and fun to wear. They introduce just the right amount of colour-infused, creative edge that is exactly what we love the most!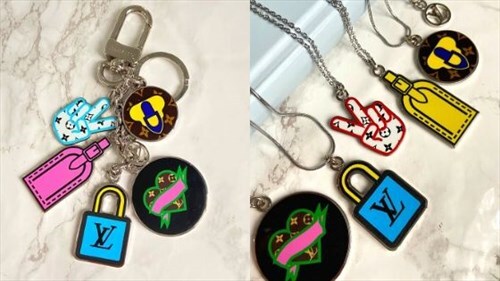 Hope you love it!
So what are your favourite pieces? Let us know in the comments
All items are pre-owned or reworked. Trademarks are owned by their respective brand owners. No brand owner endorses or sponsors this ad or has any association and/or affiliation with BoutiqueSecondlife or AsosMarketplace.